Asserting that Pakistan hosts the highest number of refugees – 1.9 million – the UN said in a report Monday that an estimated 80 per cent of the world's refugees now live in developing countries and yet anti-refugee sentiment is growing in many industrialized nations.
The United Nations' (UN) World Refugee Day is observed on June 20 each year. This event honors the courage, strength and determination of women, men and children who are forced to flee their homeland under threat of persecution, conflict and violence.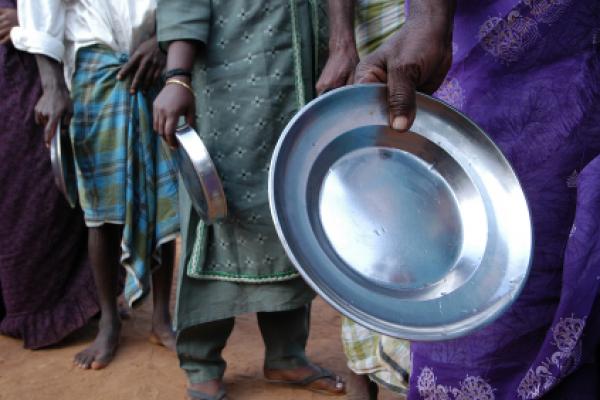 Background
For years, many countries and regions have been holding their own events similar to World Refugee Day. One of the most widespread events is Africa Refugee Day, which is celebrated on June 20 in many countries. the UN General Assembly adopted a resolution to express its solidarity with Africa on December 4, 2000.
The resolution noted that 2001 marked the 50th anniversary of the 1951 Convention relating to the status of refugees, and that the Organization of African Unity (OAU) agreed to have International Refugee Day coincide with Africa Refugee Day on June 20. The Assembly therefore decided that June 20 would be celebrated as World Refugee Day from 2001 onwards. This day was designated by the UN High Commissioner for Refugees to bring attention to the plight of approximately 14 million refugees around the world.
The 2010 Global Trends report of the UN High Commissioner for Refugees (UNHCR), marking the World Refugee Day Monday, urged the richer states to address the deep imbalance. Iran and Syria follow Pakistan with 1.1 million and 1 million refugees, respectively, the report said. Pakistan also feels the biggest economic impact with 710 refugees for each dollar of its per capita gross domestic product (GDP), followed by the Democratic Republic of the Congo (DRC) and Kenya, with 475 and 247 refugees per dollar of their per capita GDP respectively.
The number of people forced to flee their homes to escape war or abuse has risen to its highest for 15 years, with four out of five refugees in developing countries, it said.
In absolute terms and in relation to the size of their economies, poor countries shoulder a disproportionate refugee burden, the report added. "What we're seeing is worrying unfairness in the international protection paradigm," said Antonio Guterres, the UN High Commissioner for Refugees.
"Fears about supposed floods of refugees in industrialized countries are being vastly overblown or mistakenly conflated with issues of migration. Meanwhile it's poorer countries that are left having to pick up the burden," he said.
Overall, the report portrays a drastically changed protection environment to that of 60 years ago when the UN refugee agency was founded. At that time UNHCR's caseload of refugees was 2.1 million Europeans uprooted by the Second World War.
Today, UNHCR's work extends to more than 120 countries and encompasses people forced to flee across borders as well as those in flight within their own countries.
An estimated 43.7 million people are currently displaced worldwide – roughly equalling the entire populations of Colombia or the Republic of Korea or of all Scandinavian countries and Sri Lanka combined.
Of the total, 15.4 million are refugees – 10.55 million under UNHCR's care and 4.82 million registered with the UN Relief and Works Agency for Palestine Refugees in the Near East (UNRWA). Some 27.5 million people displaced internally by conflict and 837,500 are asylum-seekers. The report does not include this year's internal displacements in Libya and Côte d'Ivoire.
This article originally appeared in the Nation.